How are you? It's a trivial question, part of the routine of being polite. We say it without really expecting to hear an authentic, heartfelt response. Installed at the crossroads of the central pavilion and the Riopelle passage, the Project highlights the benefits of art and creativity to mental, emotional, and physical health. Each work on display is a portrayal of an invisible state an a catharsis.
First, 26 prints reveal the transformative process that took place during art and wellbeing workshops organized in collaboration with three community organizations. Before the creative activity, participants wew guided in conscious contemplation of an artwrok from our Prêt d'oeuvres d'art collection in order to settle in the present moment and connect with their senses, feelings and creativity.
In dialogue with these creations, six acrylics reveal the resiliency of a nonagenarian, Clément Gravel, alias Papy, who picked up a paintbrush for the first time in 2016, as he was caring for his ill wife. Creativity became a release for him - a way to express his sadness and solitude, but also to communicate with the woman who had shared his life for sixty years.
And you, how are you feeling today?
MEET CLÉMENT GRAVEL, ALIAS PAPY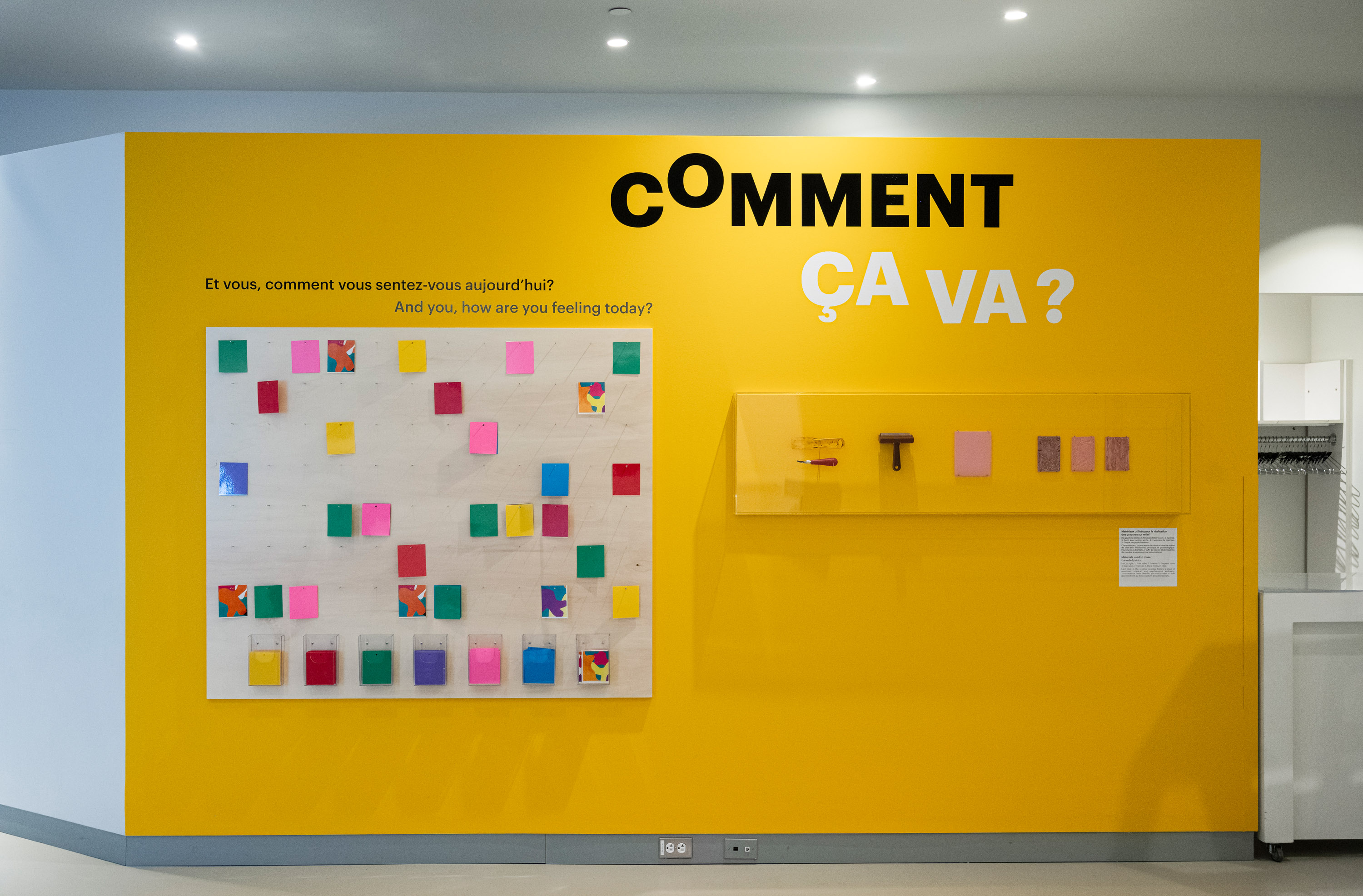 Riopelle Passageway, by CGI
FREE