After Paris, Lausanne, Rotterdam, Barcelona and Madrid, the MNBAQ will host the exhibition's North American premiere following its critical and popular success at the Jeu de Paume.
Mounted by the Musée de l'Elysée from Halsman family archives, the exhibition showcases for the first time the American photographer's entire career, from his beginnings in Paris in the 1930s to the immense success of his New York studio between 1940 and 1970. Halsman arrived in Paris with the support of French government minister Paul Painlevé and stayed there for 10 years, until 1940. During the decade, he collaborated with Vogue, Vu and Voilà magazines and produced portraits of numerous celebrities such as Marc Chagall, Le Corbusier and André Malraux. He exhibited his work several times at the avant-gardist Galerie de la Pléiade along with photographers such as Laure Albin Guillot, whose work was exhibited in 2013 at the Musée de l'Elysée. In 1940, the German invasion forced him to flee to New York with his family. There, he worked for many American magazines, including Life, for which he produced 101 covers, and met celebrities such as Marilyn Monroe, Rita Hayworth, Duke Ellington, the Duke and Duchess of Windsor, Richard Nixon and Albert Einstein, to name but a few.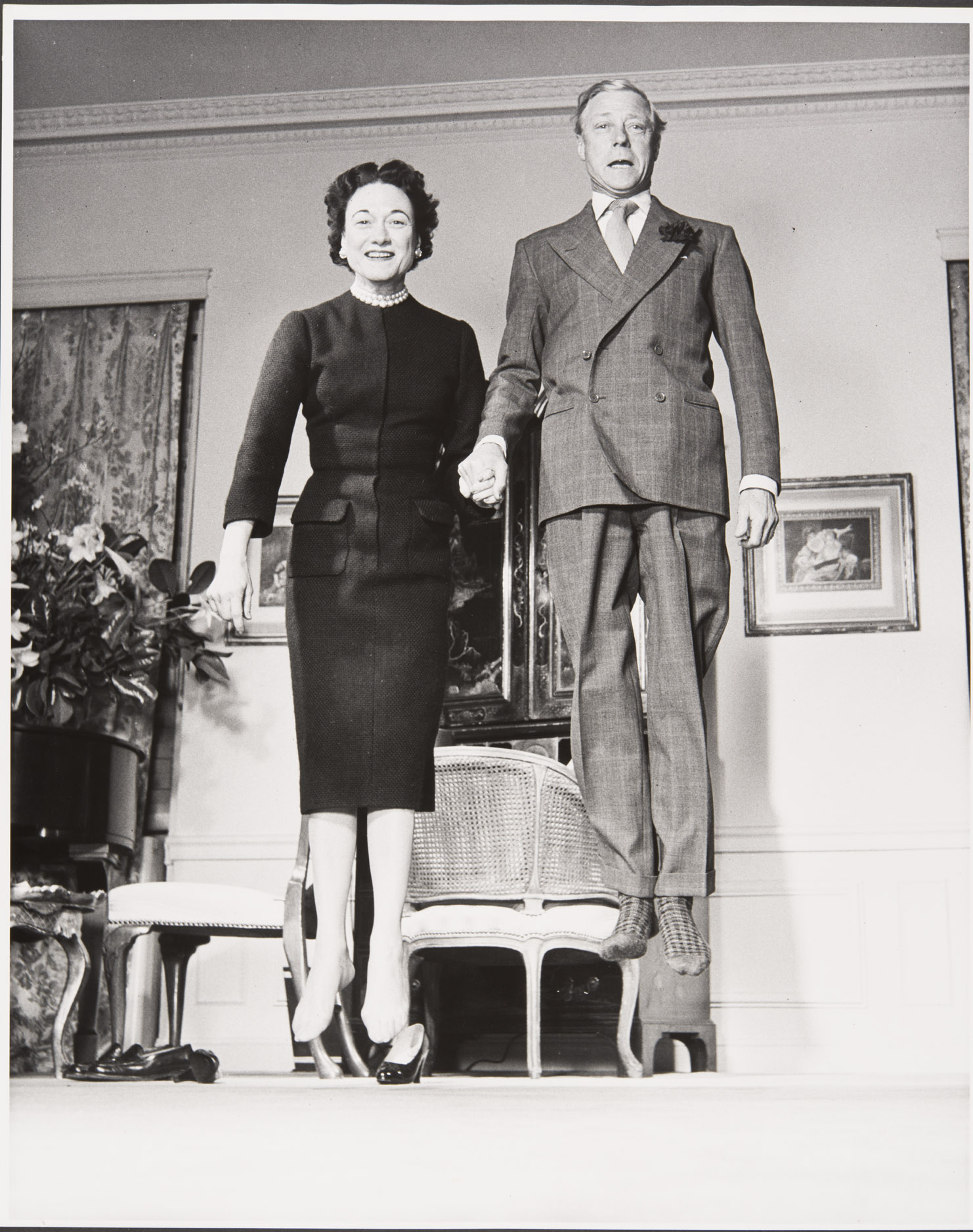 In 1921, at the age of 15, Philippe Halsman (1906-1979) found his father's old camera and described developing his first glass plates in the family's bathroom sink as a "miracle". This was his first contact with photography: he would go on to become one of the 20th century's foremost photographers. However, Philippe Halsman was far from being just a celebrity photographer. In fact, he experimented throughout his life, pushing back the boundaries of his chosen medium. For more than 30 years he worked in close collaboration with Salvador Dalí and invented "jumpology," which consisted in taking photos of his subjects jumping, thereby developing a truly psychological approach to the portrait.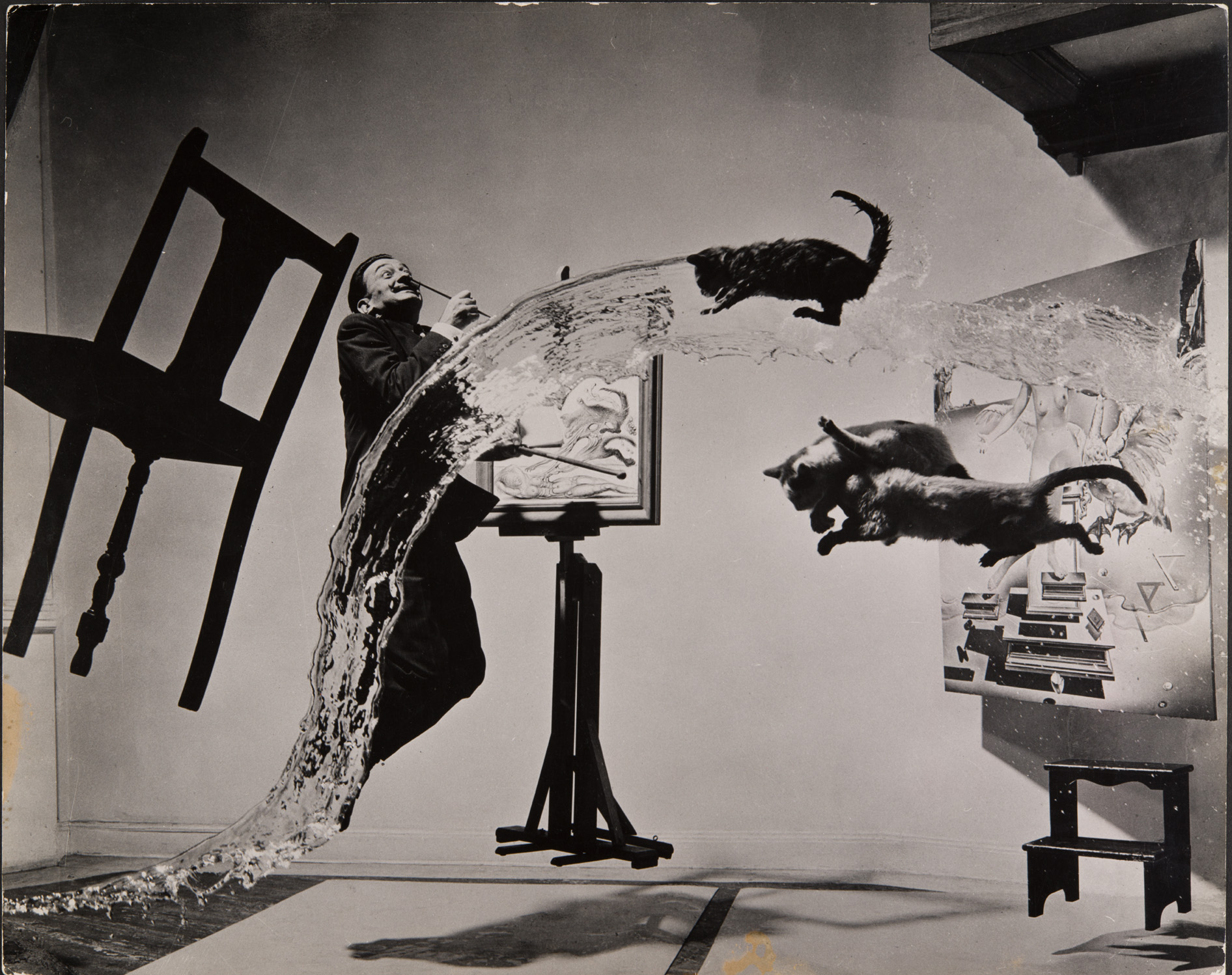 The retrospective exhibition presents a broad selection of exclusive images and original documents that shed a unique light on the approach of an outstanding, atypical photographer.
Philippe Halsman, time line
2 May 1906
Philippe Halsman is born Filips Halsmann in Riga, Latvia. He drops the final "n" from his last name in 1937 and becomes Philippe Halsman.
1924
Halsman enrolls at the University of Dresden in Germany to study electrical engineering.
10 September 1928
Halsman's father dies accidentally while on a hiking trip in the Austrian Tyrol. Anti-Semitism is rife in the area and Philippe Halsman, who accompanied his father, is falsely accused of his murder. He is sentenced to ten years in prison. His sister, Liouba, works for his release, getting support from prominent European intellectuals including Albert Einstein, Thomas Mann and Sigmund Freud.
26 January 1931
Halsman arrives in Paris after gaining asylum thanks to the intervention of the French Minister, Paul Painlevé. Halsman becomes friends with his son, the scientific filmmaker, Jean Painlevé, who plays an important role in Halsman's career: he offers him his first instant camera (a 9 x 12 Kodak) and introduces him to the local artistic scene.
1932
Halsman opens a portrait studio at 22 rue Delambre, in Montparnasse.
1934
He makes his first celebrity portrait of André Gide, followed by portraits of Paul Valéry, André Malraux, Marc Chagall, Claude Simon, Jean Giraudoux and Le Corbusier.
15 February 1935
Philippe Halsman is officially registered in the French Trade Registry as an "artisan photographer". He works in advertising and for magazines (Journal des Modes, Vogue, Harper's Bazaar, Voilà, Le Monde Illustré, Vu, Visages du Monde and the daily Le Journal).
1936
Halsman designs a 9 x 12 cm twin-lens camera for his portraits.
His work is shown at the Exposition Internationale de la Photographie Contemporaine, at the Musée des Arts Décoratifs (Paris). He photographs the gala of the Club des Scaphandres et de la Vie sous l'Eau (Club of Divers and Life under Water), the first amateur diving club, founded by Jean Painlevé and Commander Yves Le Prieur. La Pléiade gallery organizes his first solo show, Portraits et Nus. The following year, his work is exhibited at two themed exhibitions, Portraits d'Ecrivains and La Parisienne de 1900… à 1937.
1st April 1937
Halsman marries Yvonne Moser, a children's photographer, with whom he will work during his whole life. The couple moves to a larger studio located at 350 rue Saint-Honoré. They will have two children, Irene (born in 1939 in Paris) and Jane (born in 1941 in New York).
1940
Just before the fall of France, the members of his family, who all hold French passports, flee for New York in May. Halsman, who holds a Latvian passport, joins them in November thanks to the intervention of Albert Einstein and the Emergency Rescue Committee, with nothing but a single suitcase containing his camera and a dozen photographs.
1941
Halsman meets Salvador Dalí at the Julien Levy Gallery in New York, where the painter is having a show. This marks the beginning of their collaboration, which will continue until 1978.
5 October 1941
Halsman produces his first cover picture for LIFE Magazine ("Eye Catcher"). He will do a total of 101 covers, earning him the distinction of being the photographer who produced the greatest number of covers for LIFE.
1943
Halsman moves to an artist's studio at West 67th street. He will live and work there until the end of his life.
1944
Halsman gets his first commissions from LIFE to photograph Hollywood stars. He photographs Humphrey Bogart, Lauren Bacall, Frank Sinatra, Ingrid Bergman, Bette Davis, Judy Garland, Shirley Temple, Paulette Goddard and Charles Boyer.
28 February 1945
Halsman is elecsted first president of the American Society of Media Photographers (ASMP).
1946
Dalí uses a photograph by Halsman for a cover ("Beauty and the Beast") of Et Cetera Magazine.
1947
Halsman creates an improved 4 x 5 cm version of his twin-lens camera, produced by the Fairchild Corporation.
1948
Halsman becomes an American citizen.
1949
Publication of The Frenchman.
Autumn 1949
Halsman meets Marilyn Monroe for the first time when he is sent to Hollywood by LIFE Magazine to cover a story about eight young models who are setting out on careers as actresses.
1950
Halsman is commissioned by NBC to photograph a number of popular comedians, including Milton Berle, Ed Wynn, Sid Caesar, Groucho Marx, Bob Hope, Red Skelton and Lucille Ball. These portraits give him the idea for 'jumpology'.
1951
Halsman returns to Europe for the first time since 1940. He photographs Winston Churchill, Henri Matisse, Giorgio De Chirico, Jean-Paul Sartre, Brigitte Bardot, Jean Genet, Anna Magnani, Marc Chagall and Pablo Picasso. At the invitation of the photographer David "Chim" Seymour, Halsman becomes a full member of Magnum Photos.
7 April 1952
Marilyn Monroe appears for the first time on the cover of LIFE with a photograph by Philippe Halsman.
1954
Publication of Dalí's Mustache.
Halsman starts working with new magazines: Sports Illustrated (from 1954 to 1959), TV Guide (from 1954 to 1972), Look (between 1956 and 1957) and the Saturday Evening Post (from 1958 to 1967).
1958
Halsman is named one of the World's Ten Greatest Photographers in an international poll conducted by Popular Photography magazine. He takes part in the exhibition, Photographs from the Museum Collection, put on by Edward Steichen at the Museum of Modern Art (MoMA) in New York.
1959
Publication of Philippe Halsman's Jump Book.
1961
Halsman joins the faculty of the Famous Photographers School and remains there until 1972. Publication of Halsman on the Creation of Photographic Ideas.
1962
Halsman goes to Hollywood to take promotional photographs of Alfred Hitchcock's feature film The Birds while it is being shot. The photographs appear in LIFE and Look magazines.
1963
The National Portrait Gallery of the Smithsonian Institution in Washington, D.C., organizes Philippe Halsman, the first major exhibition devoted to the photographer.
1965
Halsman takes part in an exhibition entitled 12 International Photographers, held at the Gallery of Modern Art in New York. His portrait of Churchill is used on a United States postage stamp to commemorate the statesman, who dies the same year. His portrait of Einstein will have the same fate a year later, and his portrait of André Gide will be used on a French postage stamp in 1969.
1967
Halsman receives the Golden Plate Award of the American Academy of Achievement.
1969
Halsman produces the official portrait of President Richard Nixon.
1971
Until 1976, Halsman holds seminars on psychological portraiture at the New School for Social Research in New York.
1972
Publication of Halsman: Sight and Insight. The next year, an exhibition with the same name opens in Tokyo before touring the rest of Japan.
1975
Halsman receives the Life Achievement in Photography Award of the American Society of Media Photographers (ASMP) in recognition of his life's work.
1976
Halsman sells his entire work to collector George R. Rinhart. The Halsman family buys it back in 1987.
1978
Halsman takes part in the exhibition Art about Art at the Whitney Museum of American Art in New York.
17 April 1978
He photographs Dalí for the last time.
8 November 1978
The Dalí & Halsman exhibition opens at the Salvador Dalí Museum in Beachwood, Ohio.
7 June 1979
The Halsman Retrospective exhibition opens at the International Center of Photography (ICP) in New York. The exhibition subsequently tours the United States until 1988.
25 June 1979
Philippe Halsman dies in New York.

CREDITS
Philippe Halsman, Alfred Hitchcock pour la promotion du film The Birds (détail), 1962 © 2016 Archives Philippe Halsman / Magnum Photos
Philippe Halsman, Le duc et la duchesse de Windsor, 1956 © 2016 Archives Philippe Halsman / Magnum Photos
Philippe Halsman et Salvador Dalí, Dalí Atomicus, 1948 © 2016 Archives Philippe Halsman / Magnum Photos. Droits exclusifs pour les images de Salvador Dalí : Fundació Gala-Salvador Dali, Figueres, 2016