December 30, 2021 update | The Café Québecor by Restos Plaisirs (the dining room as well as the take-out counter) is temporarily closed.
The MNBAQ's restaurants choices: Café Québecor by Restos Plaisirs in the new Pierre Lassonde pavillion and an exclusive restaurant in the central pavilion, known for its magnificent patio, and a catering service for all those planning events at the MNBAQ.
CAFÉ Québecor by restos plaisirs
Located at 179 Grande Allée Ouest, in the main glass lobby of the Pierre Lassonde pavilion, the seventy-seat restaurant offers the finest urban environment in Québec City. Visitors will have the impression of being outside while inside, of being in the heart of the Plains of Abraham and on the Grande Allée.
This urban café is a warm and friendly gathering spot with a multitude of main courses to discover and dishes to share on site or a wide selection of original sandwiches, comforting soups, fresh salads and delicious teas and coffees at the take-out counter.
Vaccination passport and proof of identity are required to eat on-site for all persons 13 years and older.
Your reservation can include a maximum of 10 people per table or the occupants of 3 residences.
The Café is open to visitors to the Museum and the general public at the following times:
Quebecor Café
Take-out counter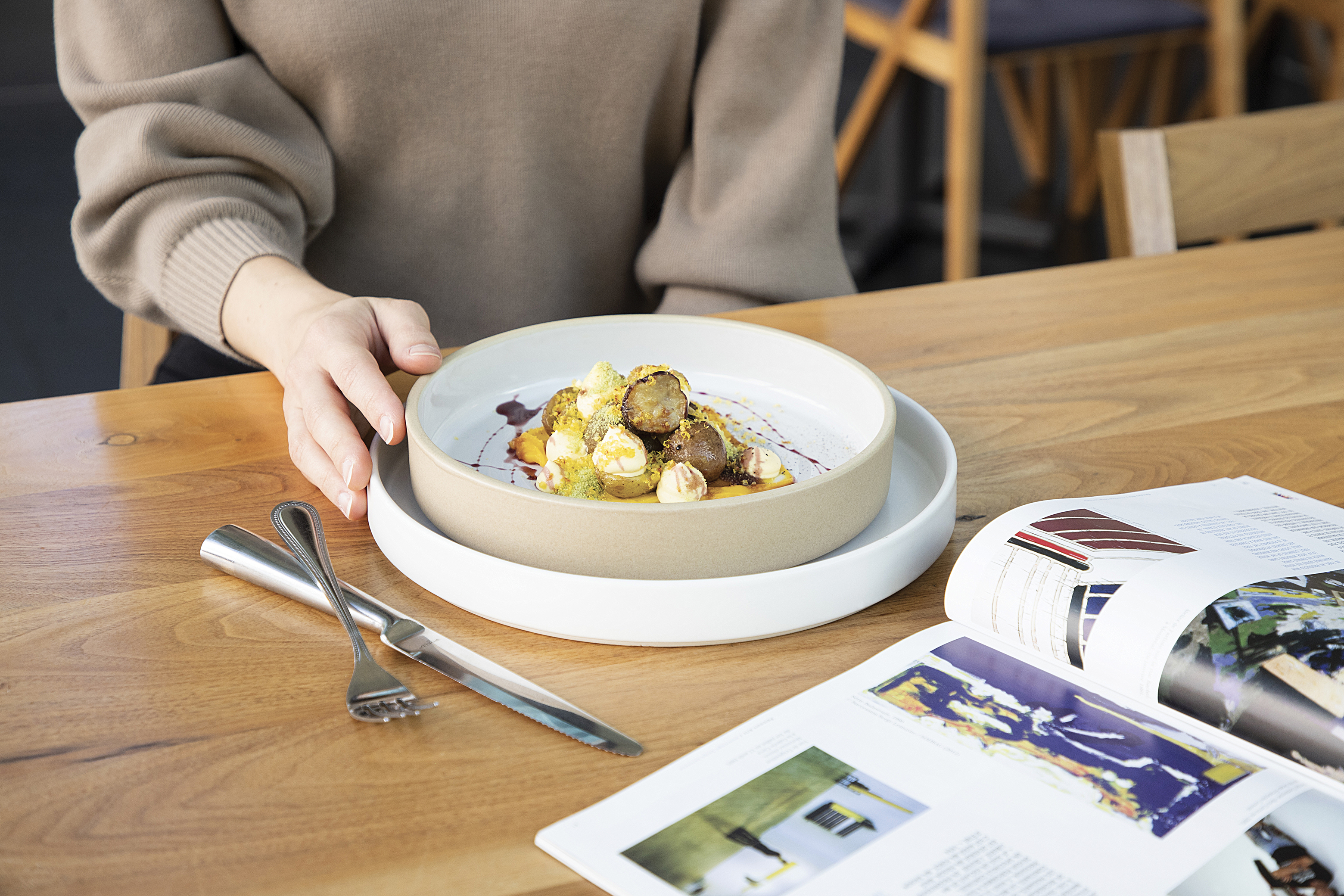 To eat on site, reservation is recommended.
English menu coming soon.
(coming soon) Restaurant MNBAQ
On the menu of the exclusive restaurant in the central pavilion, known for its patio with an exceptional view of the Plains of Abraham, the art of flavours, created by a chef whose name we will soon unveil to you!
Enjoy the restaurant on different occasions by discovering the noontime table d'hôte, fine dining in the evenings or Saturday and Sunday brunch. A cuisine inspired by fresh seasonal produce and featuring local comestibles. A memorable culinary adventure awaits you with each visit!
More details and menus coming soon.
catering service
Whether it is for your meetings, a birthday, a marriage, or any other event, we shall know how to find the solution to satisfy your demands. Learn more