The mission of the Librairie-Boutique is to showcase Quebec's creations with a vast selection of products and a bookstore specializing in art books.
We are pleased to meet you again and offer you a completely new shopping experience.
Shop safely and enjoyably during the Museum's opening hours, whether you want to get your hands on :
products from the exhibition Frida Kahlo, Diego Rivera and Mexican Modernism. The Jacques and Natasha Gelman Collection;
signature items L'Art dans ma vie;
guides to the museum's collections.
TO ENSURE YOUR SAFETY
Limited number of visitors in the Librairie-Boutique;
One-way route and respect of the 2-meter distance;
Prioritized contactless payment;
Bookstore located on a mezzanine floor not accessible. However, a selection of books related to the featured exhibition, art books and collection guides will be offered in the boutique's itinerary.
On-site staff remains available to assist you in your shopping.
Become a Member and get 15% off in the Librairie-Boutique!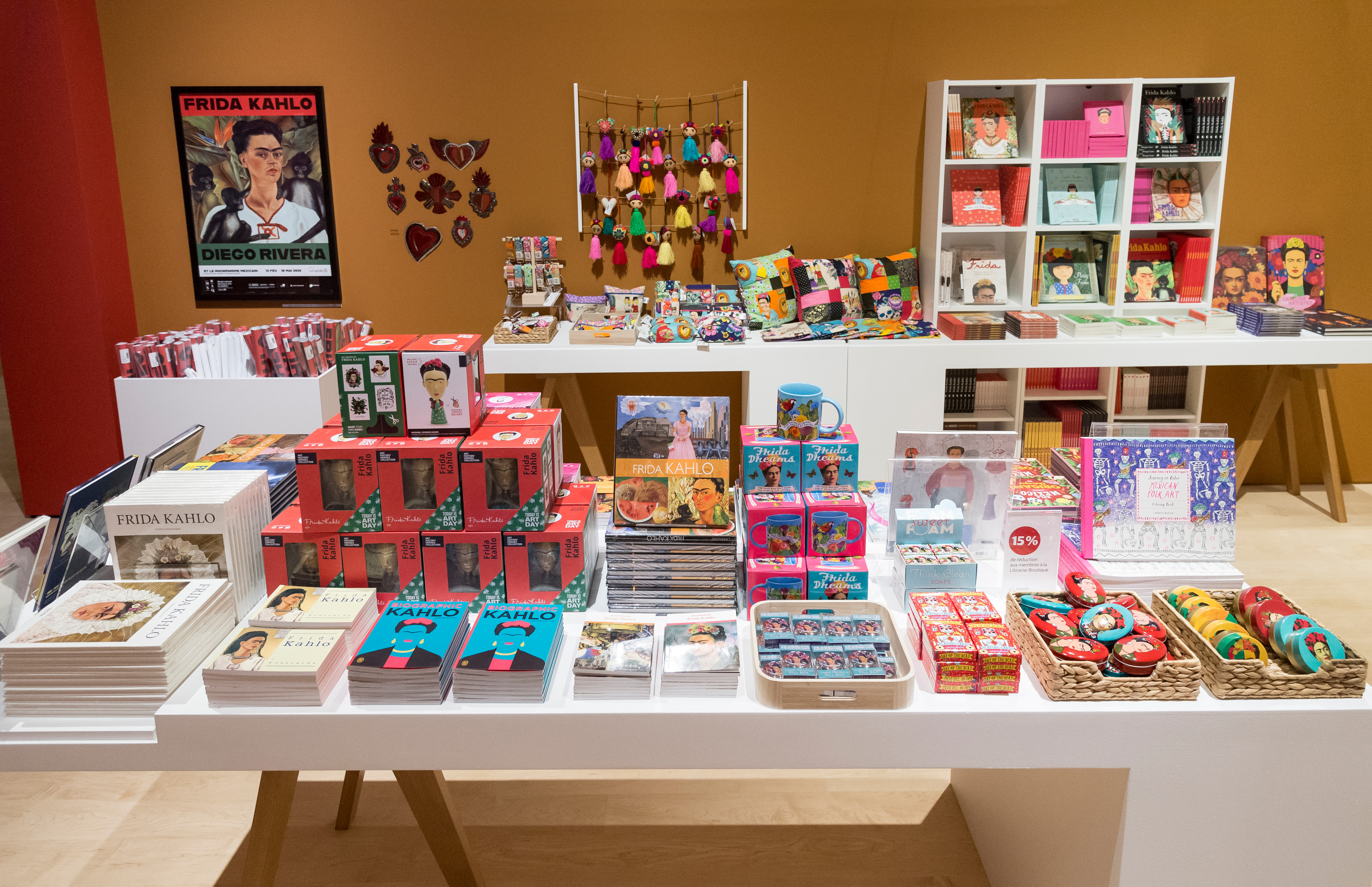 Until September 7, 2020, an ephemeral boutique dedicated to Frida Kahlo is incorporated into the exhibition Frida Kahlo, Diego Rivera and Mexican Modernism. The Gelman collection! A wide variety of jewelry, embroidery, books and decorations are available. A great way to indulge your "Fridamania" and extend the experience of the exhibition!
Cliquez droit ici pour changer la couleur de fond
ORDERS
You may also order by phone. Just call us and we can confirm the availability of your product or process your purchase so that you can pick it up quickly on the spot.
Delivery remains available under certain conditions.
Coming soon : an online Librairie-Boutique! To offer you the pleasure of buying your favorite products simply and quickly retrieve your package at the Bookstore-Boutique during your visit on site.
418-644-1036
Toll-Free in Canada :
1 866 220-2150
Send email