Musée National
des beaux-arts
du Québec
National Battlefields Park
Québec City QC G1R 5H3
Canada
Telephone : 418 643-2150
Toll Free : 1 866 220-2150
Fax : 418 646-3330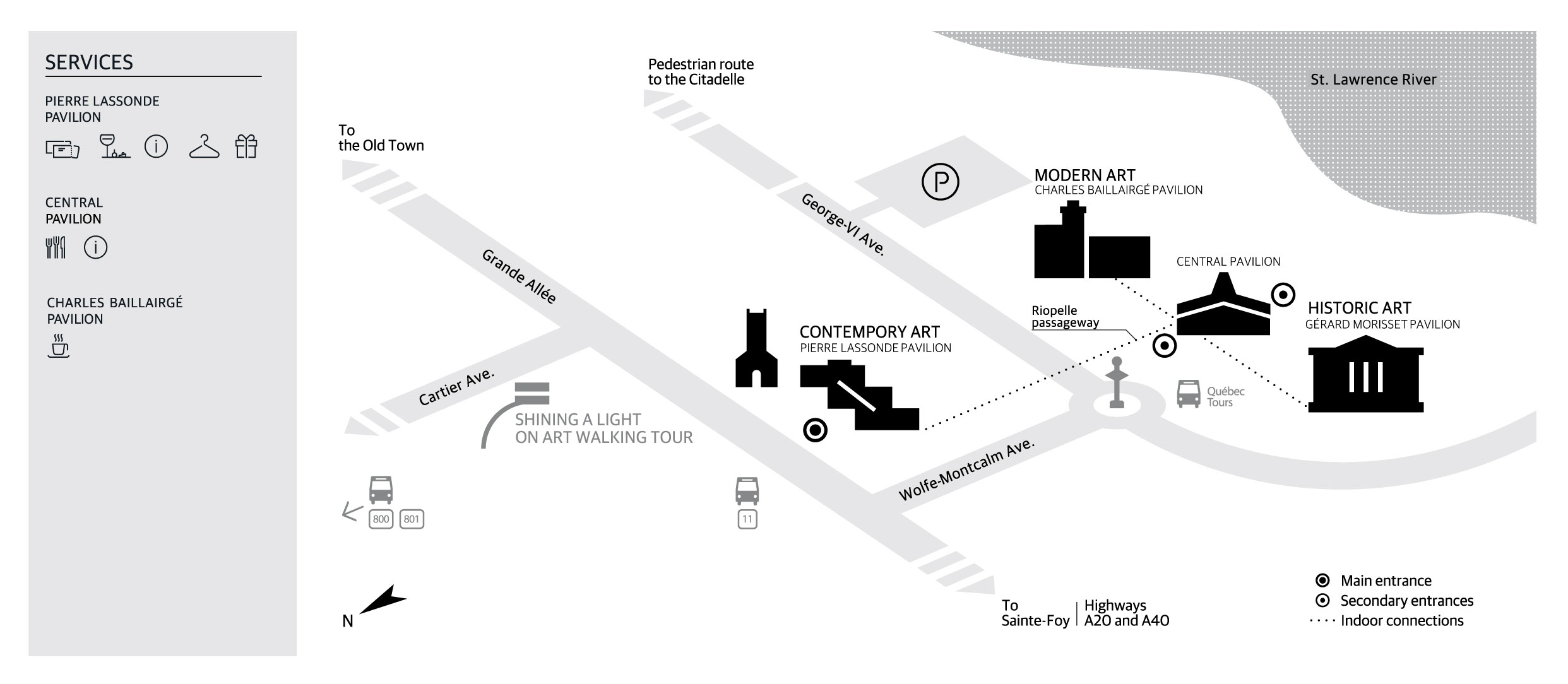 Carnaval de Québec 2019
Prenez note que les deux défilés du Carnaval de Québec qui se dérouleront les samedis 9 et 16 février prochain auront des impacts sur l'accès au MNBAQ. Pour consulter le plan de signalisation, cliquez ici.
Parking
Paid parking behind the Charles Baillairgé pavilion (the former prison)
Parking spaces located in front of the main entrance to the Musée are offered to persons holding a handicap sticker issued by the Société de l'assurance automobile du Québec. A staff member of the Musée can assist you in getting around the parking lot. Just ask the person on duty at the gate when you arrive.
By foot
20 minutes from the Parliament Building along the Grande Allée
Red loop, old quebec tours
Hop on and hop off the red loop as often as you please and see Quebec City on your own time and at your own pace. (From May to October)