The Musée national des beaux-arts du Québec, in collaboration with RBC, its financial partner, is proud to present the exhibition of artist Numa Amun, recipient of the third MNBAQ Contemporary Art Award.
Discover work that displays a magnetic precision combining a skillful blend of figurative abstractions and optical illusions. While it appears to result from digital manipulations, Numa Amun's painting owes nothing to digital technology. The rendering of his work stems from extraordinary meticulousness and creates contemplative meditations and questioning by viewers subjugated by so much precision.
His work focuses on themes such as the life cycle, love and solitude. Numa Amun's artistic research is spiritual in that it focuses on the separate spirit of the palpable experience of the physical body or the recognition of a soul emanating from the beyond.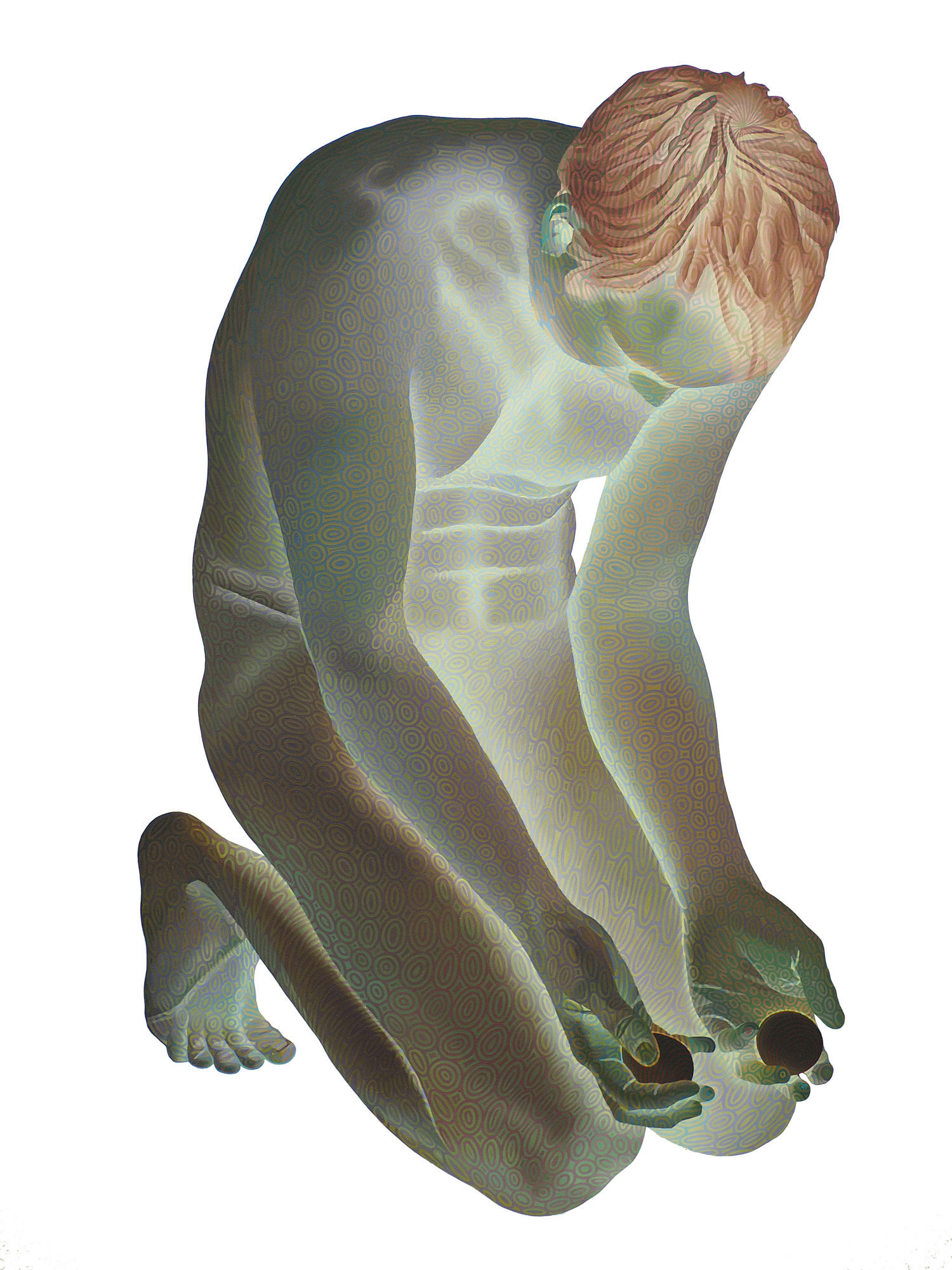 Numa Amun, Extase d'un déni hormonal, 2010. Acrylic on canvas, human scale.