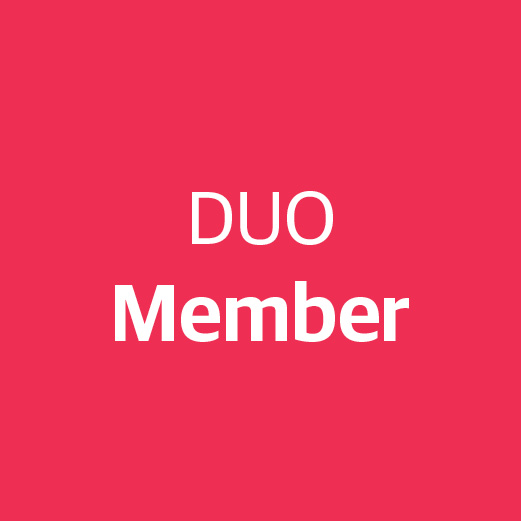 Share your passion
✔ $90 per year
✔ $162 for 2 years + 1 year FREE
✔ Take advantage of all the exclusive Member benefits including a free and unlimited access
✔ Choose the formula that suits you:
Two card-holding Members

One card-holding Member and one guest at each visit
✔ Flexible formula without restrictions concerning age or address
✔ Save up to $10* on the price of two individual memberships
*Based on the price of two individual 31-64 memberships.
Taxes are included in the price of the membership. Terms and conditions
Exclusive benefits
More exhibitions
• Free, unlimited access to the entire museum complex
• Advance access to blockbuster exhibitions
• Exclusive events and guided tours
More reductions
• 10% to 40% off several activities that the MNBAQ offers
• 20% off parking at the MNBAQ
• 15% off at the MNBAQ restaurant
• 15% off at the Librairie-Boutique
• 15% off your companion's admission fee
More pleasure for families
• Add free of charge up to five children 17 years of age and under to their membership.
Cliquez droit ici pour changer la couleur de fond
More privileges with our cultural partners
50% OFF THE ADMISSION FEE IN 11 QUÉBEC MUSEUMS
• Musée de la civilisation
• Montreal Museum of Fine Arts
• Musée des beaux-arts de Sherbrooke
• Musée d'art contemporain de Montréal
• Musée d'art contemporain de Baie-Saint-Paul
• Musée d'art de Joliette
• Musée du Bas-Saint-Laurent
• McCord Stewart Museum of Montreal
• Huron-Wendat Museum in Wendake
• Musée régional de Rimouski
• Les Muséales de Mont-Saint-Hilaire
15% TO 30% REDUCTIONS ON MUSIC, THEATRE, DANSE AND ART MAGAZINE
• Orchestre symphonique de Québec: 20% off all concert tickets
• Club musical de Québec: 15% off the price of category 1 tickets for regular concerts at the Palais Montcalm (limit of two tickets per Member per concert)
• Les Violons du Roy: 15% off the price of individual tickets
• Le Théâtre Le Trident: 15% off the price of adult tickets, maximum of two tickets per production depending on availability, except for extra performances
• Théâtre La Bordée: 15% off the price of a regular ticket
• Vie des arts: 50% off the price of a one-year subscription to the magazine
• La Rotonde: 15% off the price of a regular ticket, except for co-presented shows
• Les Grands Explorateurs: Obtain a single ticket on site or online for $26.50 (instead of $29.50). You can also obtain a standard subscription for the 2022-2023 season with unlimited viewing for 14 days of each of the themes for $125.50 (instead of $136.00) OR opt for the Prestige online subscription, including unlimited viewing for the entire season, for $188.25 (instead of $204.00). Contact Les Grands Explorateurs at 1 800 558-1002 or online and mention promotional code LGE-MNBAQ!22.
• Opéra de Québec: 15% off the price of adult tickets
• Maison des métiers d'art de Québec: 15% off the regular price of recreational courses
Allié membership
Enjoy more exclusive benefits
$190 per year
Cliquez droit ici pour changer la couleur de fond