THEMATIC VISITS FOR COLLEGE AND UNIVERSITY STUDENTS
Thematic visits for college and university students take place in the collection galleries or temporary exhibitions. Through interaction with the guides, students acquire skills involved in observing, thinking about and appreciating works of art.
Us. Our collections
Lenght: 90 minutes (visits in French and in English starting April 22, 2023)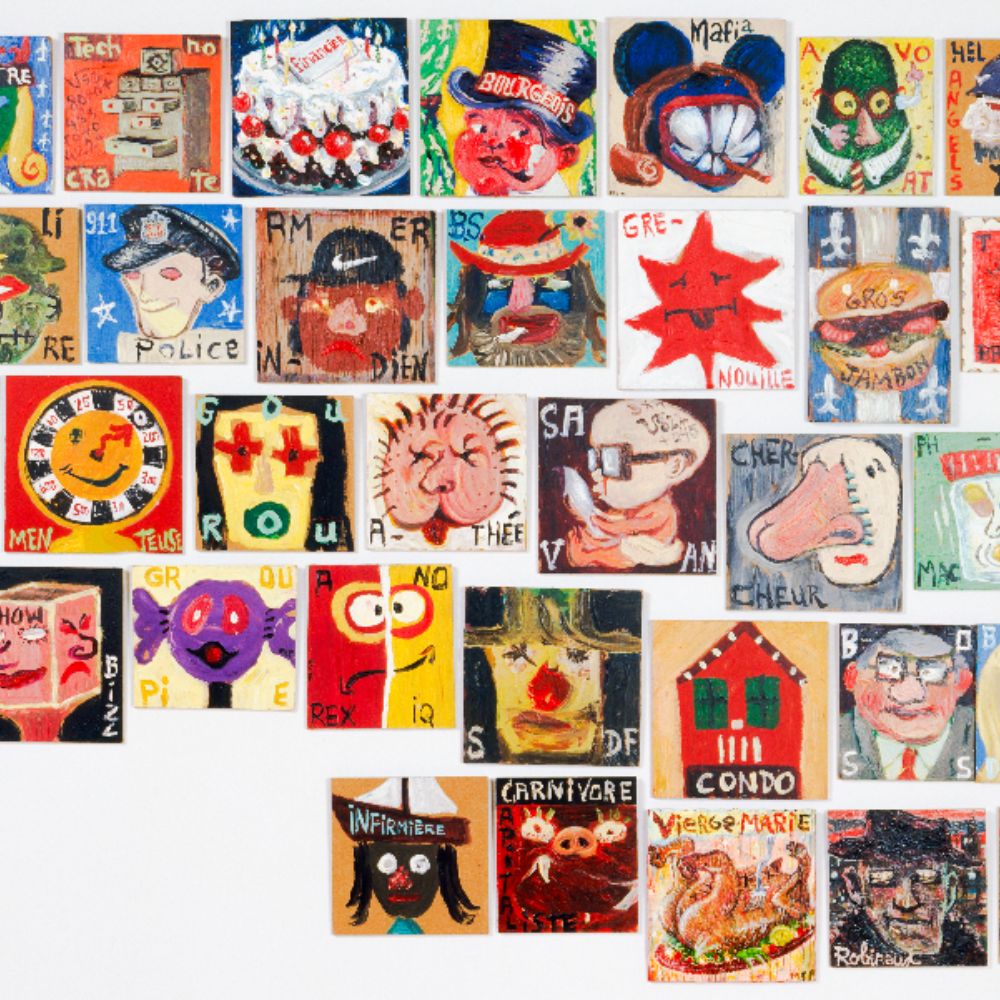 Who are we? Us. Our collectionsguided tour enables visitors to discover the Musée national des beaux-arts du Québec and its community. The collections assemble works from the beginning of the French colony to the present and extensively reveal Québec's collective identity, territory, and history. The tour is concentrated in the spaces in the Pierre Lassonde Pavilion. It highlights works from all periods and architectural spaces, as well as fostering reflection on what a contemporary museum is.
It is linked to the permanent exhibitions in the Pierre Lassonde Pavilion and the Us exhibition.
Maximum number of participants: 60 people (3 groups of 20)
Marie-Claude Pratte, Portraits de société (detail), 1999-2000. Collection of the MNBAQ. © Marie-Claude Pratte / SOCAN
Cliquez droit ici pour changer la couleur de fond