Arctic Bay, Nunavut
Carved out of whale bone, the works of Manasie Akpaliapik use the organic forms of the material to reveal complex representations of the interrelations of the living. Manasie Akpaliapik, L'Homme et le hibou, vers 2000.

Kinngait, Nunavut
Dense, meticulous, and radiantly chromatic, Shuvinai Ashoona's drawing compositions create a singular iconographic universe combining everyday life with myth.
Germany
Resulting from a long process of wood engraving, Christriane Baumgartner's monumental prints The Wave and Phoenix confront the elemental forces of nature. © Christiane Baumgartner, The Wave.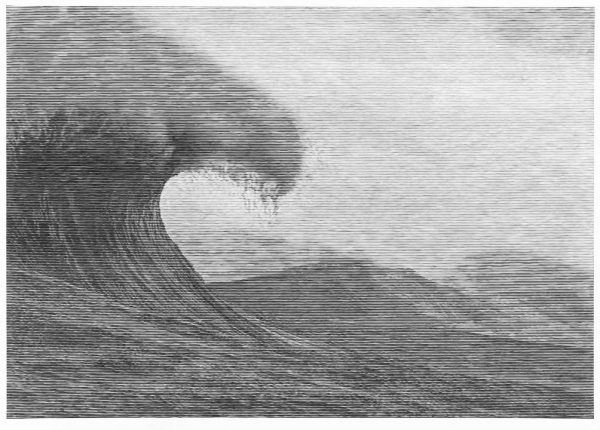 Montreal, Quebec
Aphélie 1 by Patrick Bernatchez is a post-experimental installation. It refers to the daily recordings of a natural phenomenon: the luminous variations of the Sun. Patrick Bernatchez, Aphélie 1, 2016.

Riga, Latvia
Whether they depict starry skies or spider webs, Vija Celmins's hyperrealist drawings are attempts to grasp the universe's immensity, one detail at a time. Vija Celmins, Untitled (Large Night Sky).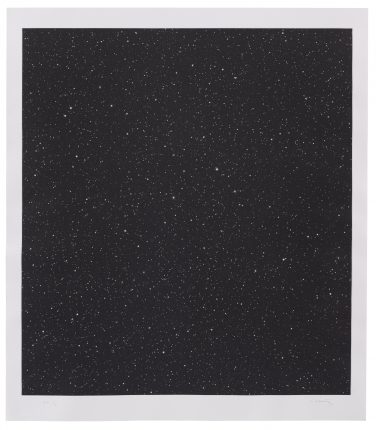 Val-d'Or, Quebec
Inspired by environmental sciences and utopian architecture, Daniel Corbeil's Cité laboratoire is an inventive model of urban solutions in preparation for impending climate change. Daniel Corbeil, La Cité laboratoire © Guy L'Heureux.

Montreal, Quebec
Michael Flomen lets the creative forces of nature act on photosensitive paper during night performances under the moonlight. Michael Flomen, Double Trouble, 2001, printed 2014.

Quebec City, Quebec
Visual, sonic, and tactile, Caroline Gagné's installation The sound of icebergs translates and shares the sublime experience of approaching a drifting iceberg. © Caroline Gagné, The sound of icebergs, 2016.

Aldergrove and Vancouver, British Columbia
The gloomy worlds of this artistic duo create phantasmagorical ecosystems on the verge of reality. The Who's Haunts immerses the viewer in a house engulfed by the entropic forces of nature. © Jim Shane Holyoak et Matt Shane, The Who's Haunts, 2018.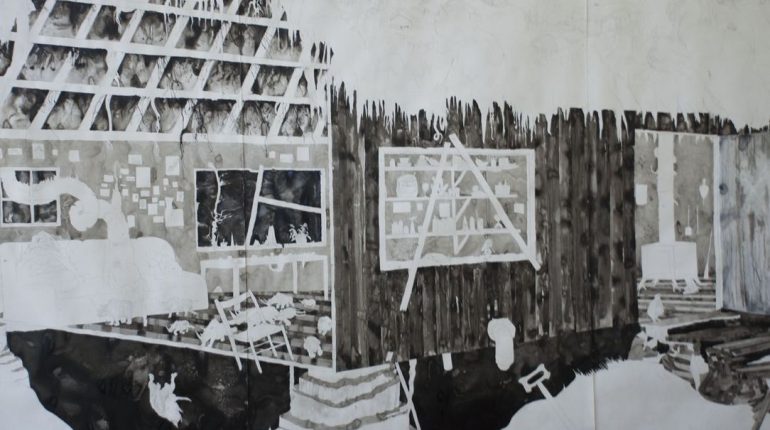 Prague, Czech Republic
Krištof Kintera's sculptural accumulations come across as absurd and disturbing testimonies of excess in the era of hyperconsumption and planned obsolescence. © Krištof Kintera, Postnaturalia, 2017.

Vietnam, United States
The Colony is a video installation transporting the viewer to the Chincha Islands on the Peruvian coast, an emblematic place of international geopolitical tensions generated by the exploitation of rare natural resources.
Sami, Sweden
Dense, meticulous, and radiantly chromatic, Shuvinai Ashoona's drawing compositions create a singular iconographic universe combining everyday life with myth.
Siksika, Ontario
Meryl McMaster performs in front of the camera to celebrate the land and its historical anchor points by portraying allegorical characters freely inspired by the Indigenous imagination. © Meryl McMaster, Dream Catcher, 2015.

Quebec City, Quebec
anny Mesnard's visual universe is peopled with hybrid characters evoking the animistic beliefs and fabrications that inhabit and condition human relationships with nature. Fanny Mesnard, Jeux de rôles, 2016.

London, England
Haroon Mirza's technological installations utilize natural energy sources such as electricity and light to reflect on the complexities of today's world through multisensorial symphonies. Haroon Mirza, Solar Symphony 10 (Transverse Waves for Wayne), 2016.

Cheshire, England
Cornelia Parker explores the poetic resonances of matter disintegration. Composed of scrapwood, the sculptural installation No Man's Land is dynamized by its suspension in space.
L'Ange-Gardien, Quebec
Fascinated by cartography and astronomy, Reno Salvail fashions his relationship to the visible world by amalgamating the natural landscape with his inner worlds, whether psychic or corporal. Dive into the depths of the starry sky reflected on a river in Le souffle de Pégase. © Reno Salvail.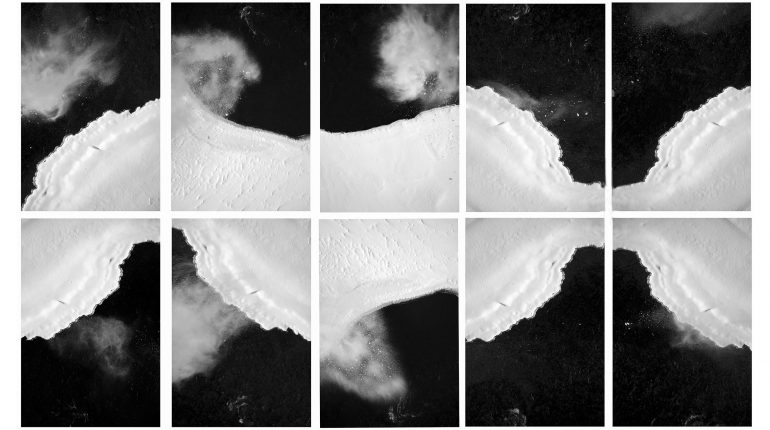 Argentina
Tomás Saraceno's sculptural installations put viewers into perspective, plunging them into a vertiginous vision of the cosmic universe.