Inspired by nature and human constructions, the artist Camille Bernard-Gravel creates devices that reproduce certain phenomena that surround her. Peninsulas brings together four works whose movements and textures evoke a walk on the shore. Combining the industrial, the artisanal and the digital, these sculptures present the poetic simplicity of an infinitely repeated gesture and flashes of light on the surface of the water.
Make way for action!
Who said that a work of art had to remain motionless? With its four kinetic sculptures, the exhibition Peninsulas places movement at the heart of the young public's experience.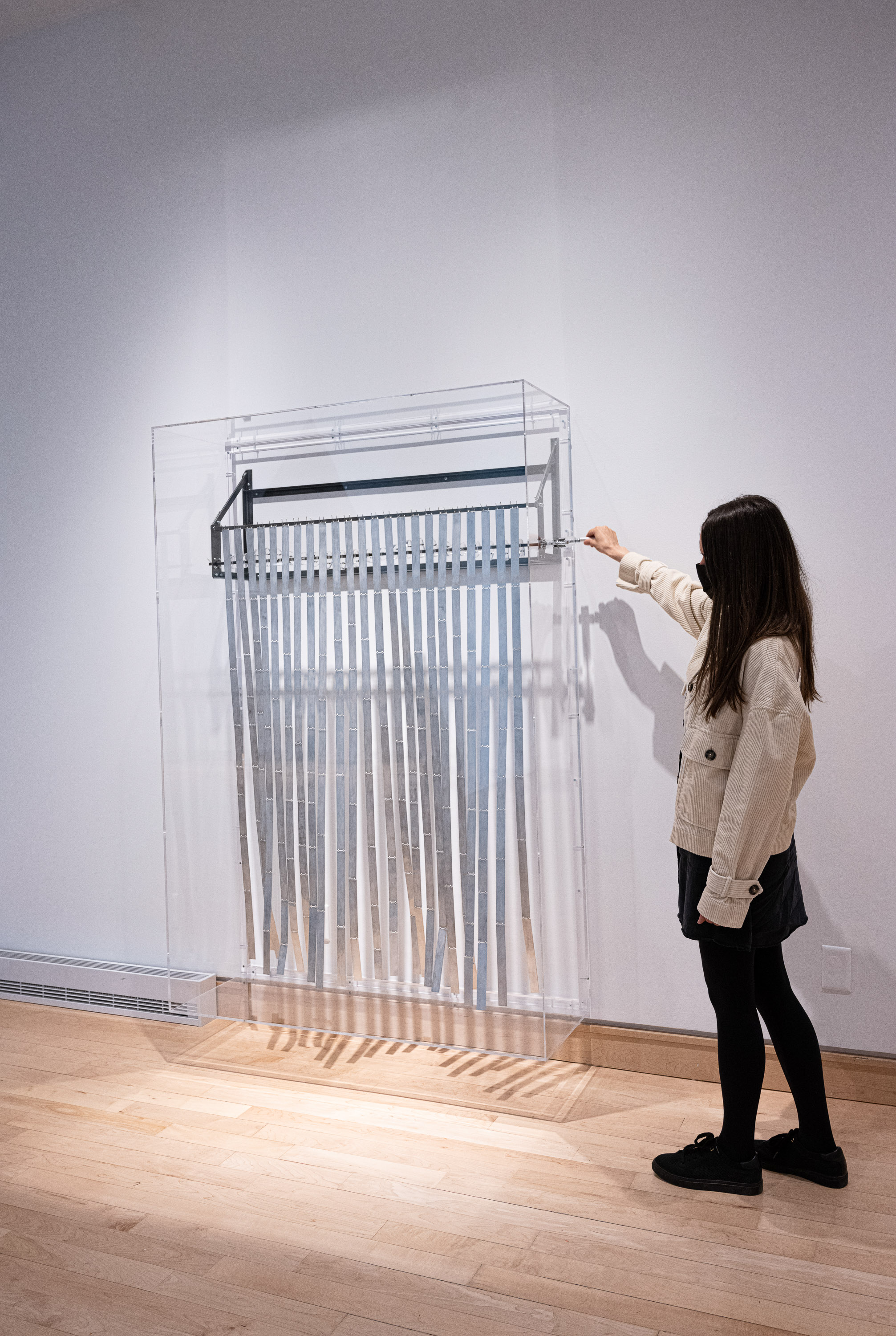 Photos : Idra Labrie, MNBAQ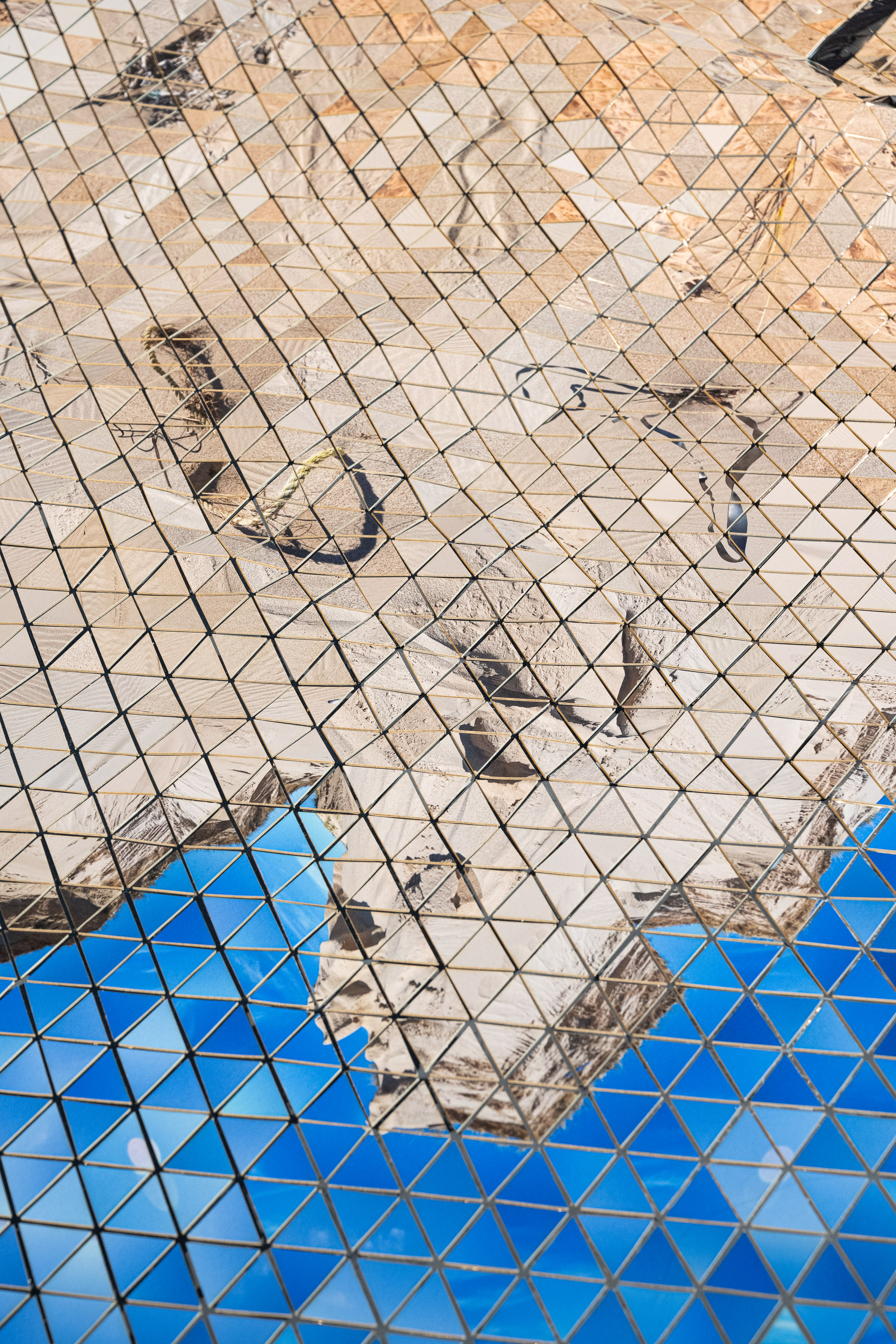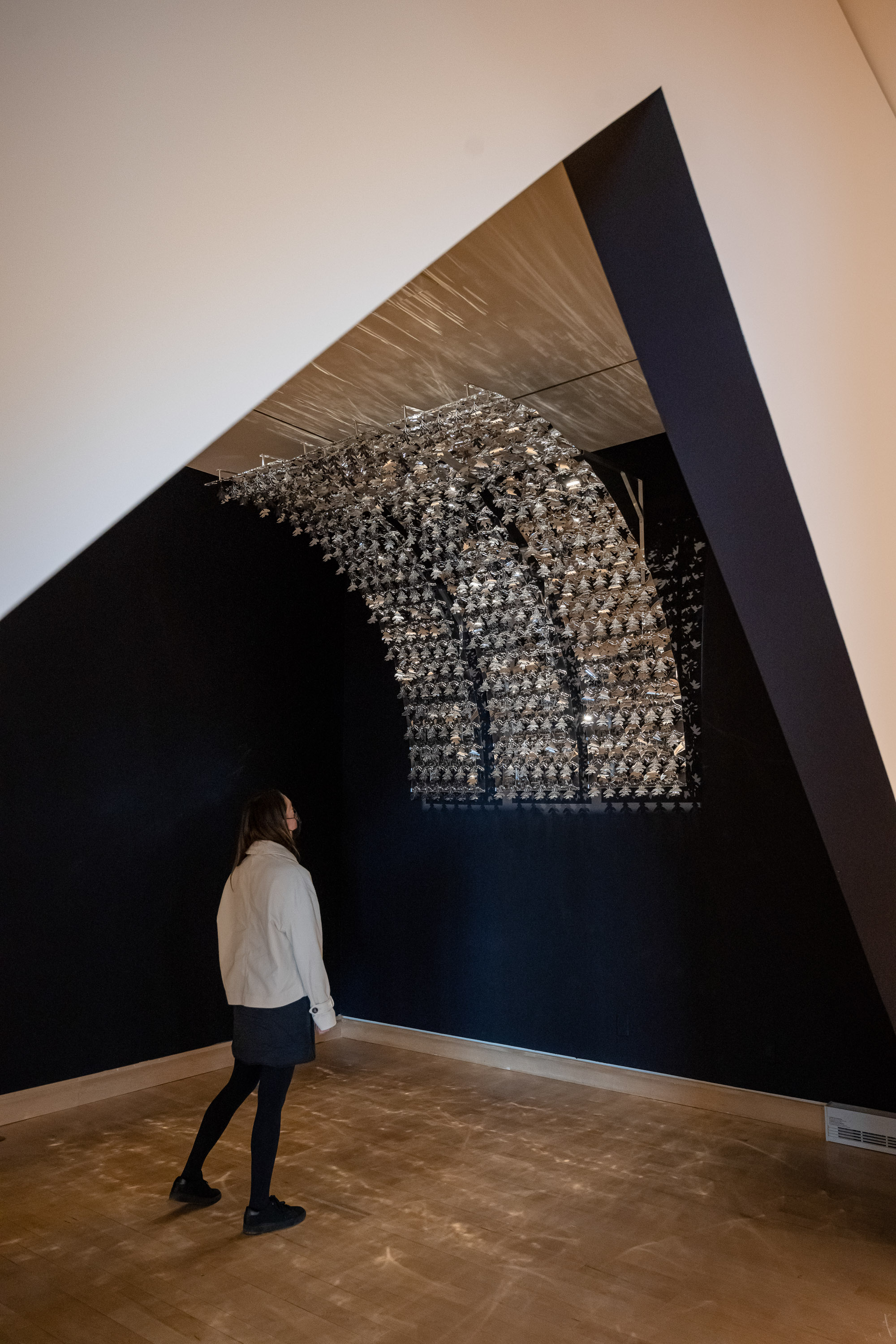 Cliquez droit ici pour changer la couleur de fond
Each of the works can be activated in its own way. Turn the crank of La houle (The Swell) to create gentle ripples reminiscent of the water's surface. Explore the fabricated territory of Triangulation by flying a camera over the prismatic surface of a photographic landscape. Activated by a motion detector, Contre-jour (Backlight), a work with metallic reflections evokes the rustles of leaves moved by the wind and offers fascinating visual effects. Finally, a curious machine with thin upright stems is inspired by the tall grass that borders waterways.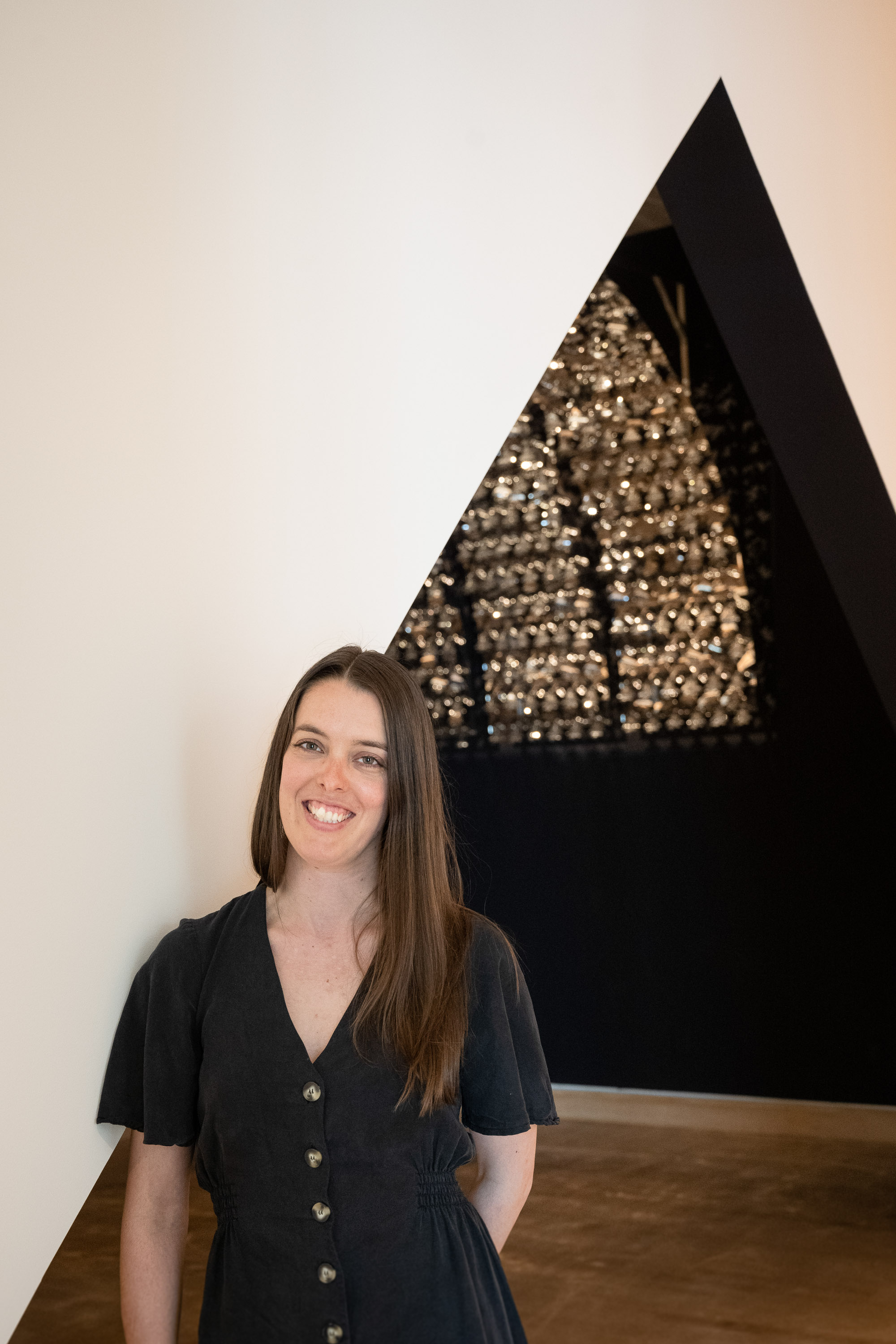 PHASE II
The easing of sanitary measures allows us to activate the second phase of the exhibition and to add participatory elements to this contemplative space. Starting December 15, manipulative discovery games as well as a reading and education corner will complete the Peninsulas experience. Children will be able to consult a selection of books on the themes of nature and machines and ask themselves questions about their links, just like Camille Bernard-Gravel.
---
Camille Bernard-Gravel is dedicated to a multidisciplinary practice that interrelates the magnificence of the natural world and technologies. The sculptures, videos and installations of this Quebec City-born artist have been exhibited in Canada, Argentina, France, Thailand, Mexico and the United States. While actively involved in the community of the national capital, she has participated in several residencies and international events such as Québec Digital Art in New York (2015), the Biennale internationale d'art numérique de Montréal (2016), the Symposium international d'art contemporain de Baie-Saint-Paul (2016) and the Mois Multi de Québec (2018).
---
Free exhibition.
Cliquez droit ici pour changer la couleur de fond